Native Food News Archive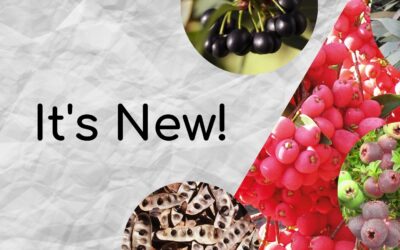 It's New! Kurrajong Seeds Brachychiton populneus Roast and grind to produce a dark rich and nutty flour. Perfect to use in biscuits, crepes, muffins, dough and more. Kurrajong Seeds are one of our many dried native products all available online and at our Hindmarsh...
read more
Join Our Mailing List
Stay up-to-date with our latest news, what's in season, superb new products and special 'mailing-list only' offers from time to time.