Native Ingredient Information
Our ingredient pages contain a summary of information, for more in-depth detail and amazing recipes please refer to Andrew's cookbook 'Australia's Creative Native Cuisine'.

Found Here
We acknowledge copyrights of Andrew Fielke, Brolly Books & Tony Lewis for part reproduction of text & photos from 'Australia's Creative Native Cuisine'.
Peppermint Gum

 

(

Eucalyptus Dives)
Dried & Ground

|

Tea Flakes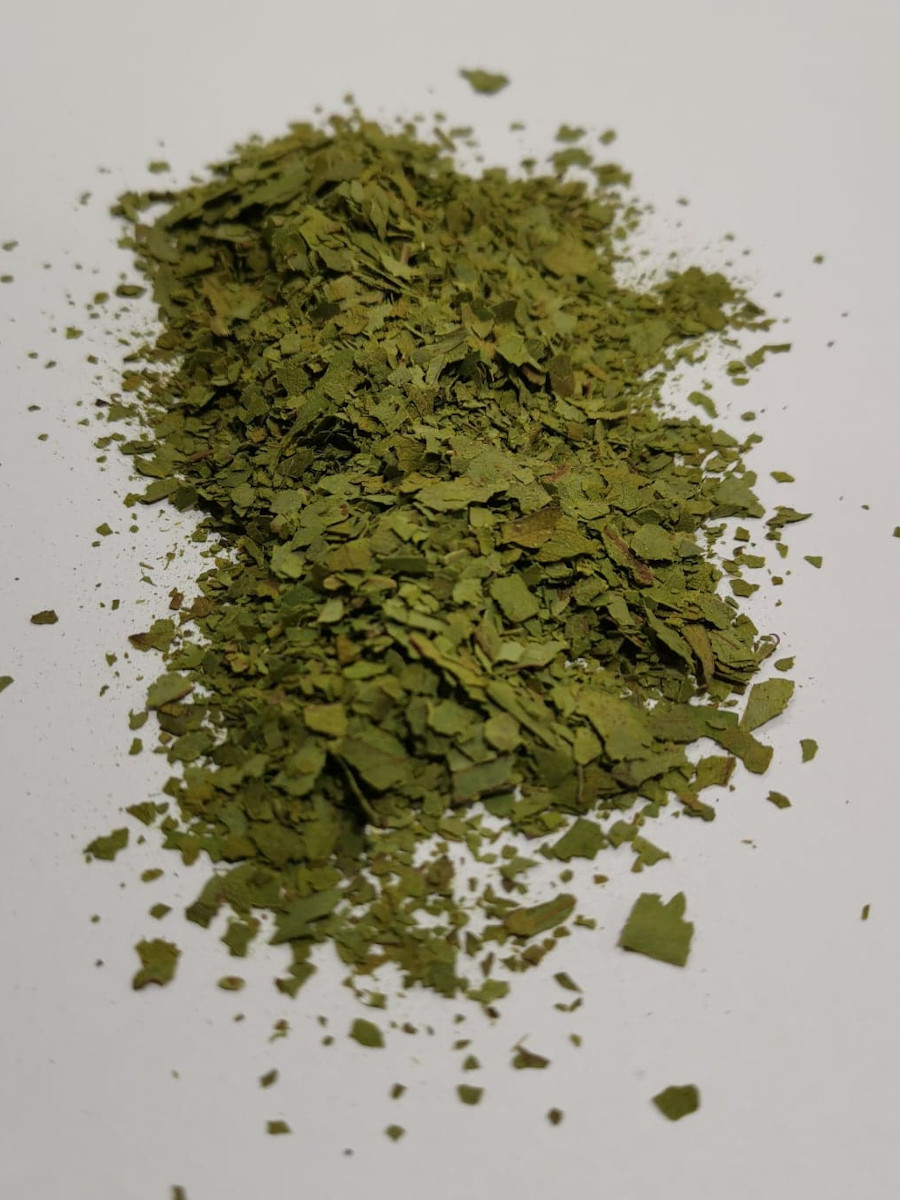 PEPPERMINT GUM
Peppermint Gum can grow in most types of soil around Australia and can adapt to the climate it is in. The tree is part of the eucalyptus family with green foliage and large branches.  The leaves are used as a flavouring or ground as a spice but, in their whole, fresh form, are too fibrous to be digestible, so they are typically used to infuse flavour before being discarded. They are not true herbs but are used as such.
PEPPERMINT GUM USES
Peppermint Gum as its name suggests has overtones of mint and are adaptable to sweet and savoury dishes. Such as desserts, sauces, crusts and more.  The peppery eucalyptus, and minty flavour that pairs well with sweet dishes in need of a zing but, like other mint flavourings, it also combines beautifully with chocolate. The flavour is quite intense, so should be used sparingly.
PEPPERMINT GUM SEASONALITY
Peppermint Gum is an evergreen plant and can be harvested all year round. Can be found ground all year round as well.

OUR PEPPERMINT GUM PRODUCTS
Peppermint Gum can be purchased as the plant itself Ground for you to use your inspiration to create your own native dishes or ours. Or as a tea flake via email orders only.