Native Ingredient Information
Our ingredient pages contain a summary of information, for more in-depth detail and amazing recipes please refer to Andrew's cookbook 'Australia's Creative Native Cuisine'.

Found Here
We acknowledge copyrights of Andrew Fielke, Brolly Books & Tony Lewis for part reproduction of text & photos from 'Australia's Creative Native Cuisine'.
Strawberry Gum

 

(

Eucalyptus Olida)
Dried & Ground

|

Tea Flakes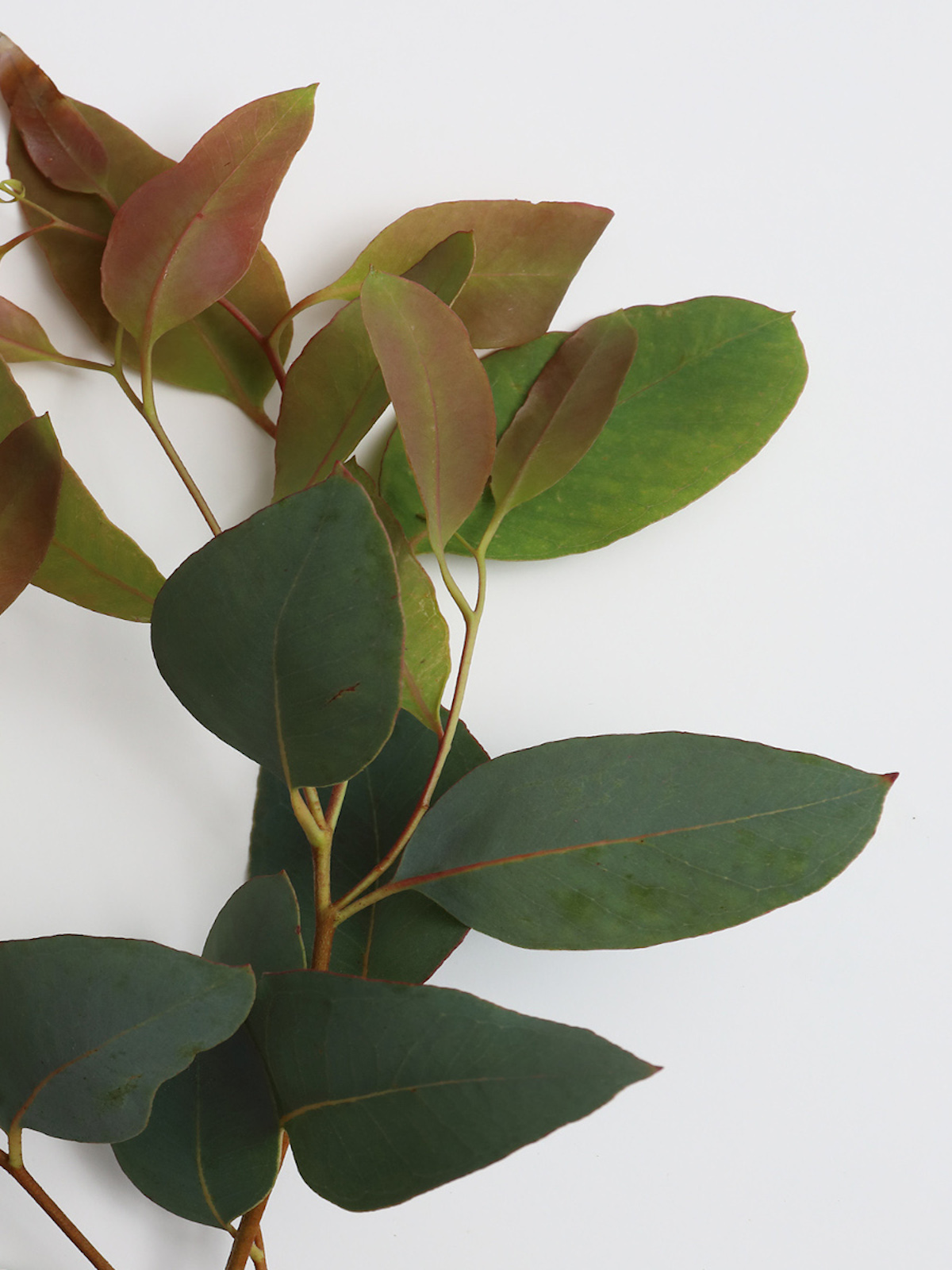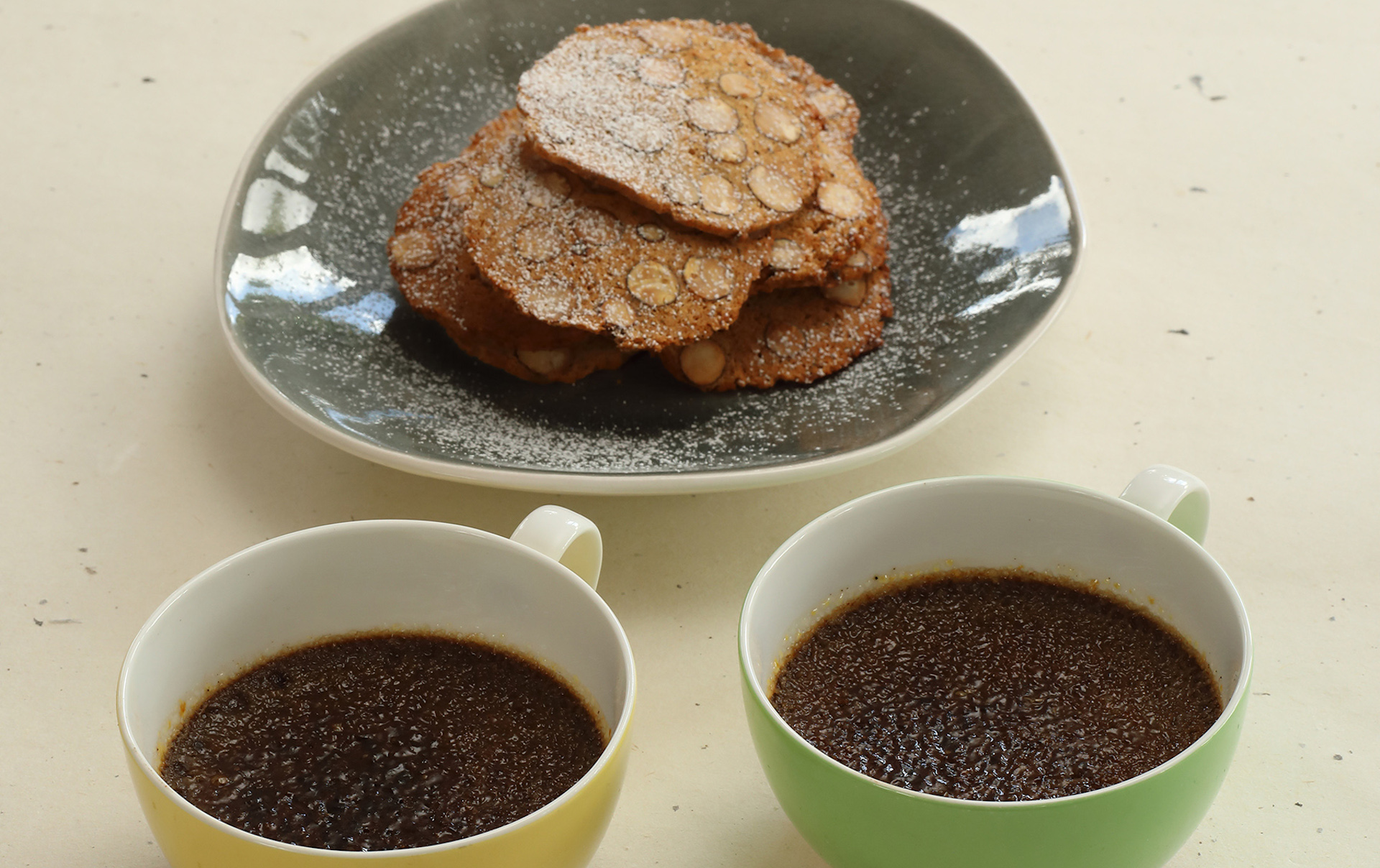 Strawberry Gum & Sandalwood Toast with Wattle Seed and Espresso Creme Brulee.
From Andrew's 'Australia's Creative Native Cuisine' Cookbook.
STRAWBERRY GUM
Grows to around 20 metres making it a medium-sized tree in New South Wales. Small flowers of an eggshell to cream colour. The leaves are used in cooking with a strong aromatic smell with the scent of eucalyptus that can be accompanied by another aroma of strawberry gum. Is noted for its use by Indigenous Australians in the easing of digestive ailments.
STRAWBERRY GUM USES
Infuses floral-fruity berry notes with eucalypt in tea infusions. Brilliant in all sorts of baking, cakes, biscuits and many more desserts. Pairs beautifully with butterscotch, white or milk chocolate and vanilla. A delicious and tantalising mix of sweet fruit notes with warm eucalypt flavours. The leaf is most commonly used, dried, as a herb in various dishes, or ground into a powder. It pairs well with fruit compôtes, jams and other dishes that complement its berry flavours.
STRAWBERRY GUM SEASONALITY
Strawberry Gum is an evergreen plant and can be harvested all year round. Can be found dried and ground all year as well.

OUR STRAWBERRY GUM PRODUCTS
Strawberry Gum can be purchased Ground for you to use your inspiration to create your own native dishes or ours. Or as a tea flake, via email orders only.