Native Ingredient Information
Our ingredient pages contain a summary of information, for more in-depth detail and amazing recipes please refer to Andrew's cookbook 'Australia's Creative Native Cuisine'.

Found Here
We acknowledge copyrights of Andrew Fielke, Brolly Books & Tony Lewis for part reproduction of text & photos from 'Australia's Creative Native Cuisine'.
Light & Dark Roast

| 

Whole 

|

 Malted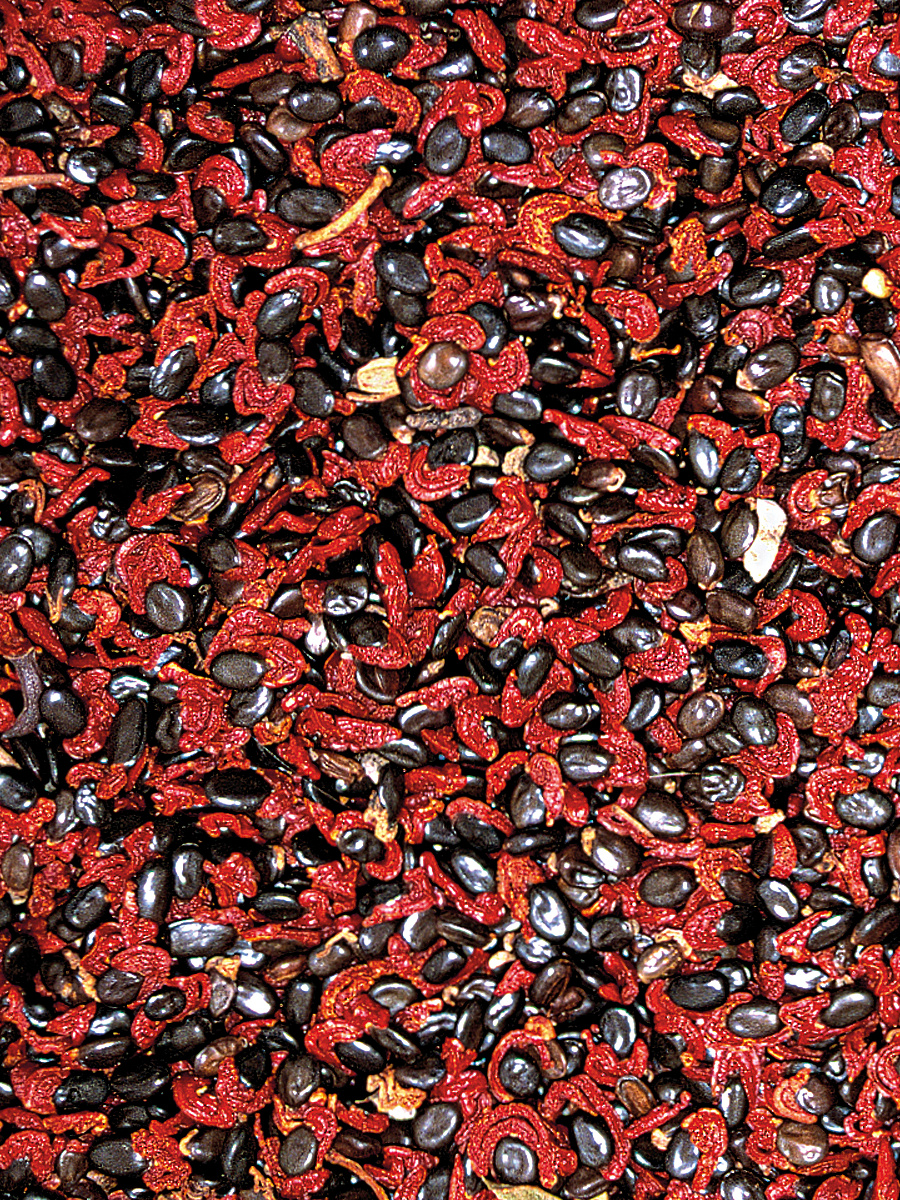 WATTLE SEED
There are hundreds of types of Wattle or Acacia trees but not all species are edible. They are spread all over Australia in diverse climates. Many have bright yellow flowers and slender green leaves. The seeds harvested from pods (like beans) have been an Aboriginal food for thousands of years, and were roasted, ground and made into seed cakes or "damper". There's a huge variety in size, shape and colour of the seeds.
WATTLE SEED USES
Wattle Seed has a mild, nutty taste when lightly roasted, but develop a strong coffee, chicory-like flavour with more bitter notes when very dark roasted. They can be roasted, soaked (activated) and ground to be used in several recipes, while the sprouted seeds can also be toasted to make 'malted wattle', a tasty, nutritious and crunchy garnish.
WATTLE SEED SEASONALITY
Wattle Seed pods/seeds can only be harvested in January-March a very limited season of harvesting.
Once roasted and ground Wattle Seed can generally be found all year round for sale.
OUR WATTLE SEED SPECIES
We stock the largest range of Wattle Seed in Australia. Contact Us to discuss species.
Barrier Range (Acacia beckleri) | Black (Acacia mearnsii) | Broom (Acacia tenuissima) | Coastal (Acacia Sophorae) | Coles (Acacia colei) | Desert Oak (Acacia coriacea) | Elegant (Acacia victoriae) | Golden (Acacia pycnantha) | Halls Creek (Acacia cowleana) | Manna (Acacia microbotrya) | Sand Plain (Acacia murrayana) | Sydney Golden (Acacia longifolia) | Whipstick (Acacia adsurgens) | Wirilda (Acacia retinodes) | Witchetty (Acacia kempeana)
Malted Species: Coastal | Elegant | Halls Creek | Whipstick
OUR WATTLE SEED PRODUCTS
We use Wattle Seed as a hero ingredient throughout our range of native products. It can also be purchased as the plant itself Ground, Whole (Email Order Only) or Malted for you to use your inspiration to create your own native dishes or ours.
WS Whole | WS Ground | WS Malted | WS Gelato | WS Damper Mix