Native Ingredient Information
Our ingredient pages contain a summary of information, for more in-depth detail and amazing recipes please refer to Andrew's cookbook 'Australia's Creative Native Cuisine'.

Found Here
We acknowledge copyrights of Andrew Fielke, Brolly Books & Tony Lewis for part reproduction of text & photos from 'Australia's Creative Native Cuisine'.
Blood Lime

 

(

Citrus australasica var. sanguinea)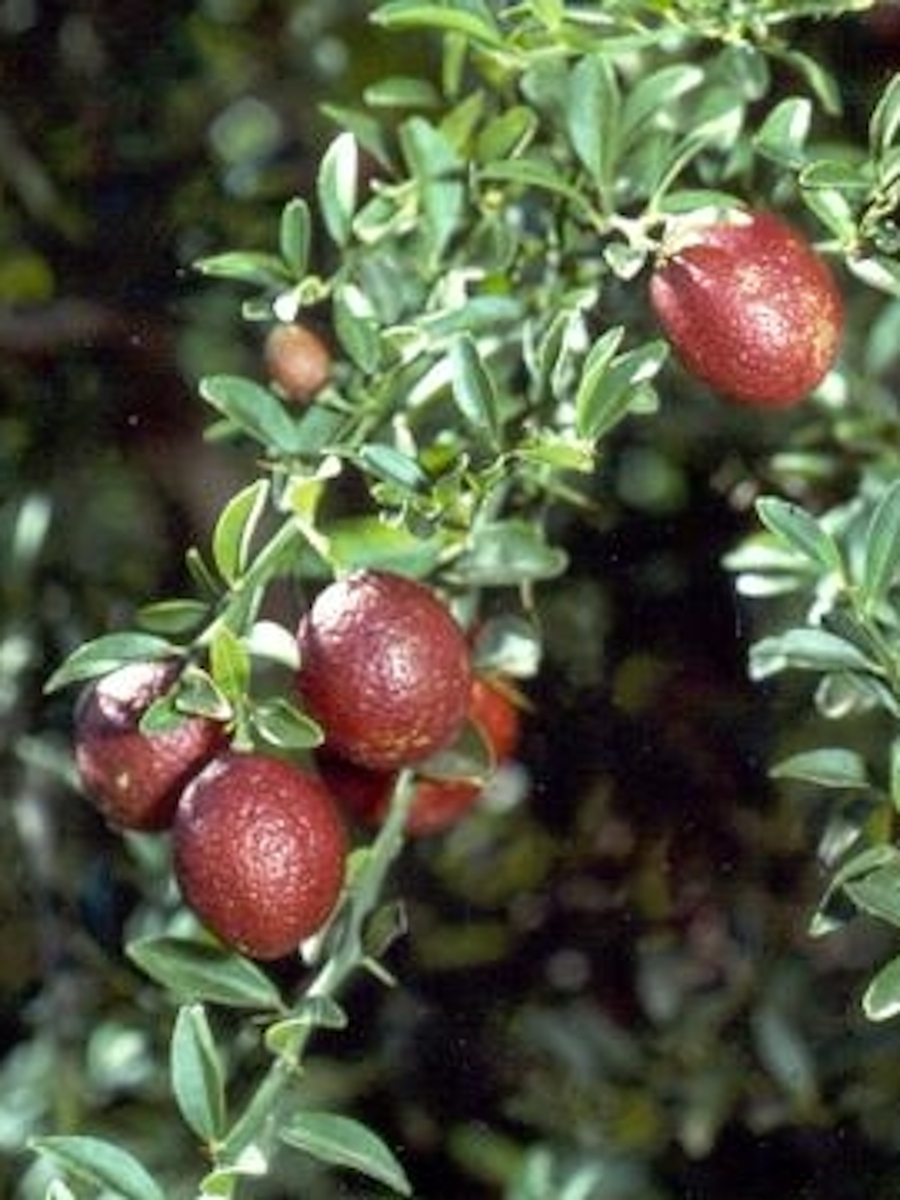 BLOOD LIME
Australian limes are considered amongst the finest in the world, revered for their superb flavour, unique structure, nutritional qualities, and vibrant colours. They all are true citrus fruits, of the genus Citrus. This exquisite, egg-shaped fruit, sometimes referred to as the 'Red Centre Lime', us a hybrid of the Australian Finger Lime and a particular variety of the mandarin lime (a type of lime that has similarities to a mandarin but is categorised as a lime).
BLOOD LIME USES
Blood Limes are filled with juice and small 'pearls' of pink and red that release additional intensely flavoured juice. The flavour is a very tart 'blood orange' with a hint of grapefruit bitterness, and both the juice and pearls work well in any number of sweeter dishes.
BLOOD LIME SEASONALITY
Blood Limes are harvested during the winter months of June, July and August. Once frozen can be found all year round.