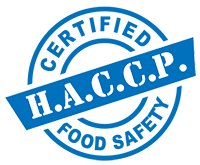 Welcome to the Creative Native Foods
Retail Shop
Looking for the
Education Pages?
Pre-release Book Orders
Ships May 2020
Australia's Creative Native Cuisine
A new book by Andrew Fielke
Shipping May 2020
Secure your signed, pre-release, hardcover copy.
"Andrew Fielke is one of the most important pioneers of the use of Australian Native Foods in modern Australia."
Dr John Newton, Australia
"An important work dedicated to the native foods of Australia which holds a wealth of inspiring knowledge."
René Redzepi, Noma, Denmark
Tuckeroo Retail Specials | Last Chance Items
Last chance items – Grab them before they go!
Creative Native Retail
As we are transitioning to our new brand Creative Native Foods please enjoy some of our favourite Tuckeroo products before they disappear.
Dried Native Ingredients and Spices
Now, all packed in BIODEGRADABLE & COMPOSTABLE packaging!