Native Ingredient Information
Our ingredient pages contain a summary of information, for more in-depth detail and amazing recipes please refer to Andrew's cookbook 'Australia's Creative Native Cuisine'.

Found Here
We acknowledge copyrights of Andrew Fielke, Brolly Books & Tony Lewis for part reproduction of text & photos from 'Australia's Creative Native Cuisine'.
Illawarra Plum

 

(

Podocarpus elatus)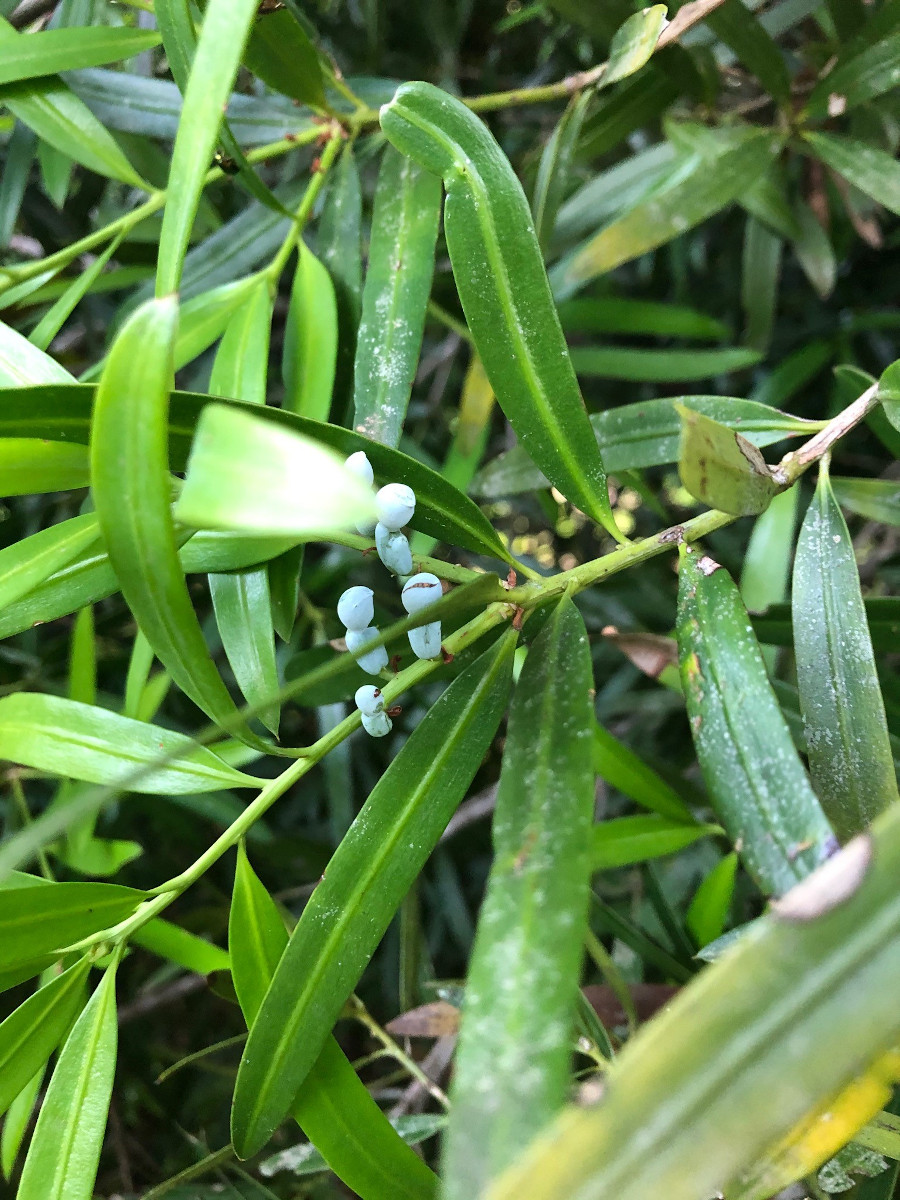 ILLAWARRA PLUM
The dark, juicy, purple pulp of the Illawarra Plum has a subtly sweet, plum-like flavour with hints of pine and a grape-like luscious texture. It is very unusual in that its stone, or seed, grows outside of, yet is attached to, the fruit but is easily removed during haven't. It is about the size of a large grape.
ILLAWARRA PLUM USES
Illawarra Plum can be eaten raw, however, there is more flavour once cooked. The subtle flavour is enhanced by cooking the plum thoroughly. The plum is well suited to jams and pickles but is also delicious poached and served as a dessert.
ILLAWARRA PLUM SEASONALITY
Illawarra Plum can be harvested from May through to July. Once frozen can be found all year round.