Australian Native Food Education
Teaching the next generation about Australia's native foods
The aim of this Creative Native Foods initiative is for students to increase their knowledge and understanding of Australia's native foods, garnered from thousands of years of Indigenous food knowledge, and in consultation with experienced home economic professionals.
This Education Kit introduces students to five of Australia's most popular and abundant dried native ingredients that can be incorporated into easy-to-prepare recipes providing a unique and authentic taste of Australia.
Resources include packs of five spices (Education Spice Pack) that comprise a mix of 5 of the following dried spices – Lemon Myrtle, Salt Bush, Pepperleaf, Wild Basil. Wattleseed, Wild Thyme and Rivermint. Also included are Lesson plans, Fact sheets, Posters, Rubric, Assignment plan, Recipes, and Photo Gallery.
REGISTER NOW AND PURCHASE SPICE PACK ONE TO ACCESS THE LEARNING RESOURCES.
Samples of the Education Spice Kit Learning Resources.
Lesson Plans | Assignment | Recipes | Fact Sheets | Posters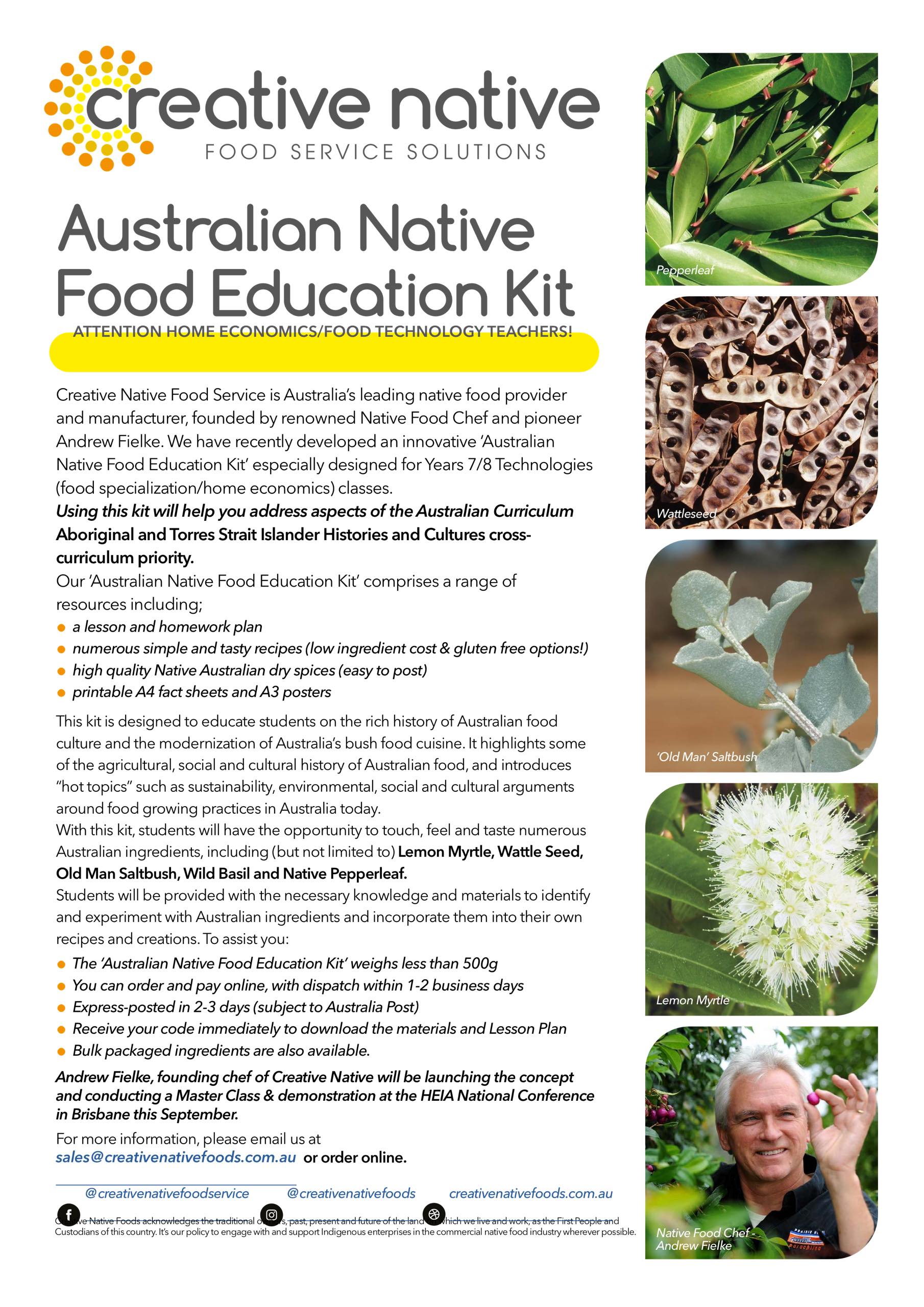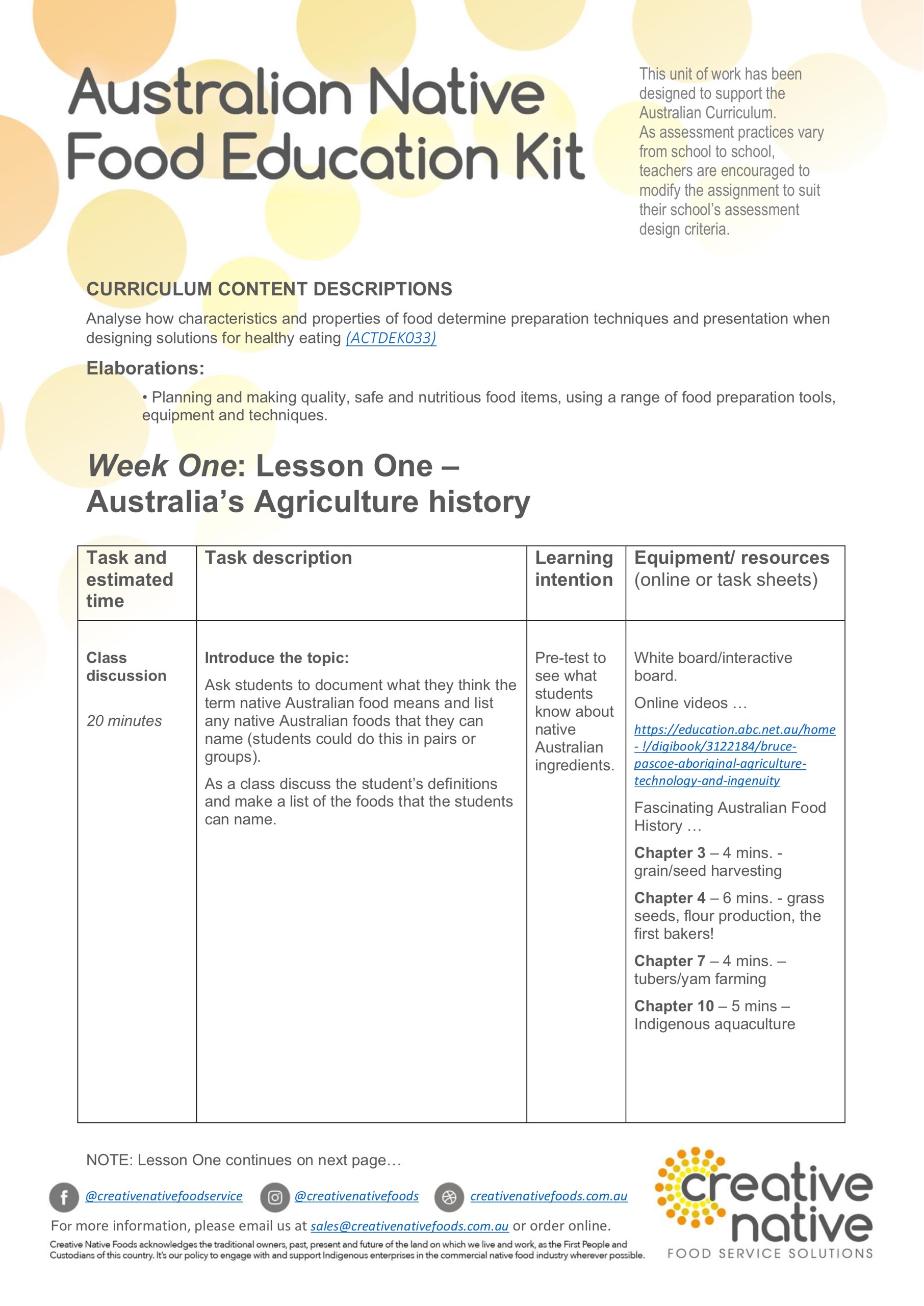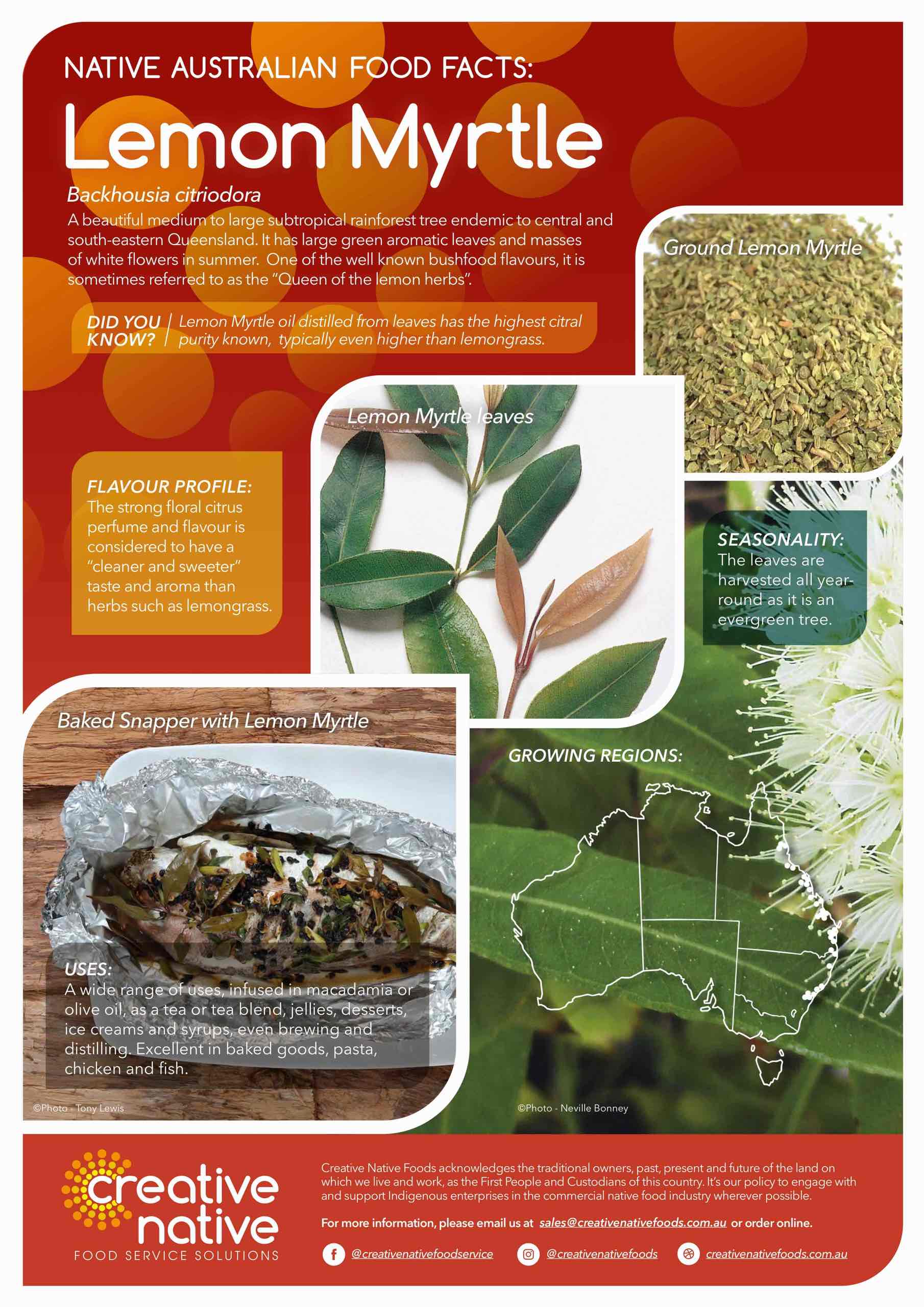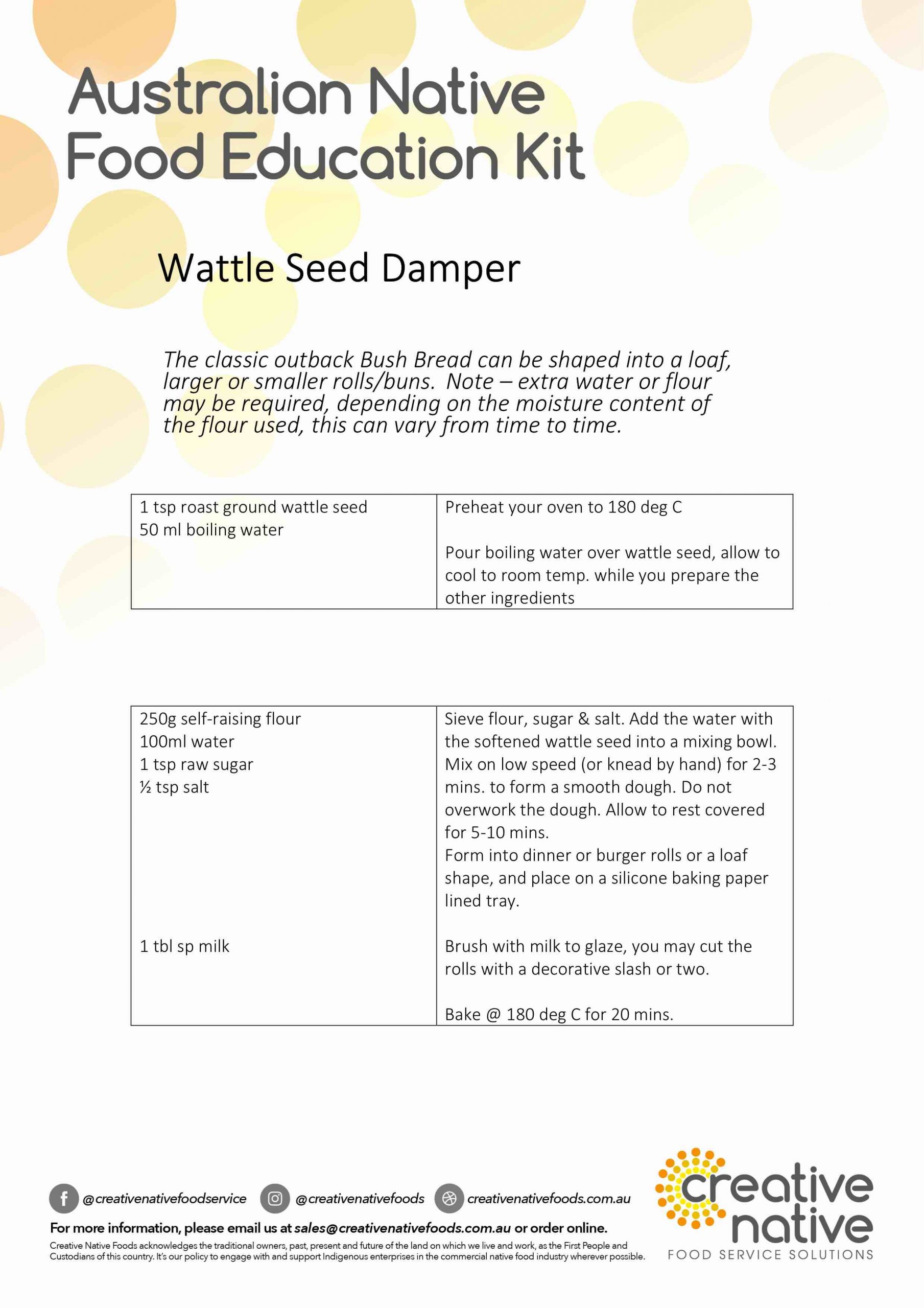 Creative Native Education Education Spice Pack
The Spice Pack contains a mix of the following products (5 in total).
Creative Native Education News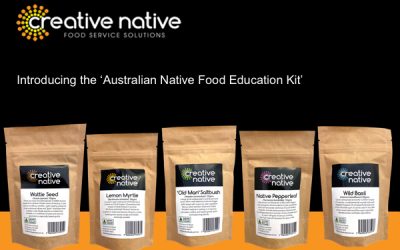 Australian Native Food Education Kit The kit and associated learning resources are now available for purchase and download. Create an Education account or logon by going HERE. 5 Spice Pack $49 plus postage - Includes these spices in biodegradable packaging: Lemon...