Get cooking with the world's best.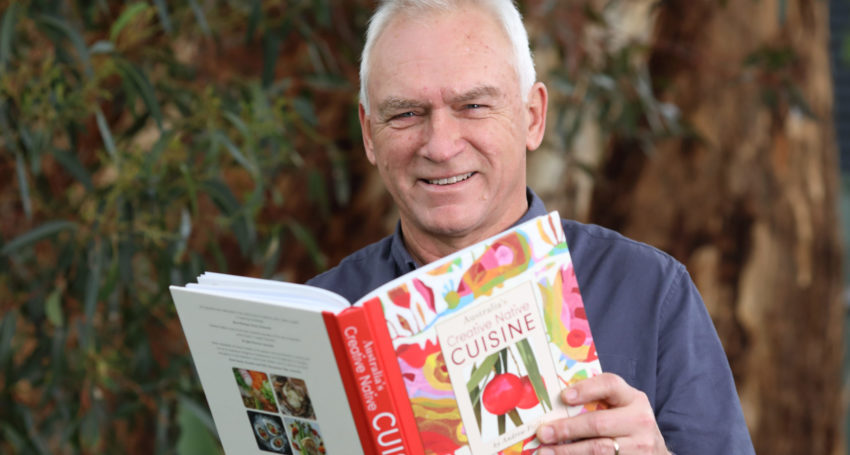 We're proud to announce that our cookbook 'Australia's Creative Native Cuisine', by Andrew Fielke and Brolly Books, has just received the honour of 'BEST IN THE WORLD' within the Indigenous Foods D16 category at the recent '2021 Gourmand International World Cookbook Awards' – in competition with entries from over 80 countries and regions internationally.
Andrew's beautiful new book brings native-inspired cooking into your kitchen with mouth-watering full-colour images and over 130 easy-to-follow recipes.
'Australia's Creative Native Cuisine' pays homage to 60,000+ years of indigenous culture, and is available in either Softcover or Hardcover ($39.99 – $49.99). Order your copy today here.
Here is the announcement:
May 25, 2021
Best in the World 2021, from 80 countries and regions
The ranking of the Best in the World 2021 were supposed to be announced at the awards event in Paris Louvre-Tuileries on June 5, 2021. Due to the Covid-19, we had to change the plan. We decided to announce the results on May 25, 2021 to help now the authors and publishers. The awards ceremony will be November 29, at Les Cordeliers, Paris 6.
Les Cordeliers may be the most beautiful place we ever had for the Gourmand Awards. It is certainly the most historical, a middle ages monk convent turned intoo the French Revolution Club led by Danton. In November 2021, we hope to meet there all the Best in the World in this list.
We treat all Top 4 in the same way, they are all Best inthe World. They already have the right to the Best in the World certificates and self adhesive stickers. They can use their Gourmand Award to promote their work with the media and readers.
Edouard Cointreau
Founder and President
Gourmand Awards
All winners are listed on the Winter List on their site HERE.
Congratulations to Andrew and the team, Tony Lewis the photographer and Brolly Books co-author and publisher.